Women into Management Training Course
- One Day
Learn practical tools that you can use in real-life situations.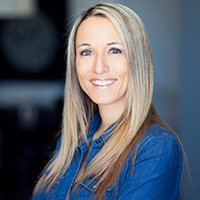 Get the best performance from yourself and others
Challenge negative attitudes and take control of the situation
Set and achieve ambitious goals by applying the 8 Part SMART
Identify and remove any barriers that may hinder your progress
Handle the Smiling Assassin and any others who would try to undermine you
Control your own conversation and direct it towards only successful outcomes
Manage your time and balance your work / life priorities
Learn proven techniques from expert trainers
Learn in a friendly and relaxed atmosphere with people who are facing similar situations as you.
The course content was easy to understand, interesting and covered a variety of important topics which were motivating and focused on self-awareness. The trainer was very good and explained all content very thoroughly and with enthusiasm.
Customer Reviews
Make an Enquiry
X
If you feel you would like to attend but cannot yet commit to a secured booking, you can express your interest here.
Email this page to your Manager
X
If you are reading this page with the intention of attending the course, then you may need to 'put forward a case' to a manager who makes the final decision.
So, you may find it beneficial to give your manager this webpage, which will give all the information needed to make the right decision.
To do this, please enter the manager's email address below and.. take me to your leader!



* Just so you know, we'll add your details to our records.
Women into Management Training
This excellent women-only training course has been created especially for women in leadership roles. This unique course will show you how to get the best from yourself and others. It is designed to help you identify and defeat the subtle barriers that may act to hinder your progress. This course will make you feel more empowered and motivated.
Available as an In-House Course
Women into Management Training - Course Overview
This is a brief overview of the content covered in the one-day course
For a more in-depth course outline click:
Morning -
How to get the best performance from yourself and others
How attitudes affect women's results
Re-define your Self-image; Self-concept - Personal Identity.
Handle the people who may try to undermine you
Direct your conversation towards only Successful outcomes
Afternoon -
Achieve goals by using the 8 Part SMART
Delegate tasks to the right person, in the right way
Communicate clearly with the perfect level of polite assertiveness
Prioritise your tasks and achieve sustainable work-life balance
Set the team On-Target by learning the 7-part Success formula
Develop your personal code of conduct
Very informative and well set out. I found the time keeping and productivity portion most helpful. Marco was very upbeat and kept the group working to the same goal. Very knowledgeable and happy to answer any quires we had.
Customer Reviews
In-House Training Course Pricing and Proposal
This course is available from just £1,950 +VAT per day as a bespoke in-house group training course in the UK and worldwide.
It has been designed to provide a similar experience to our open courses, however we can tailor the content to fit your specific needs. In-House Group training costs from just £1,950 +VAT per day (international training price varies). Plus, hotel accommodation for trainer if necessary. (Premier Inn type: not the Hilton!)
This price includes:
Quality training delivered by an experienced trainer
Full days training
Full colour course handbook
Preparation work
Travel costs and time
Written action plan to take away
Access to our post course portal
Access to our on-line leadership and management decision matrix templates and tools
Plus three months FREE telephone coaching to answer any on-going questions
In-House Proposal Document
Download the in-house training proposal document
Contact Us Today
Please call us on +44 (0)20 3856 3037 to discuss your requirements for the in-house training course.
If you want to know more about any other Management Training Courses, or their suitability for you or a colleague, call us on +44 (0)20 3856 3037.
The course content was excellent with insightful content. Lots of good tools and formulas. Very interactive and thought provoking. The trainer's presentation was excellent; engaging and challenging with good explanation of theory and how to use the tools provided.
Customer Reviews