Mental Health First Aid Training Availability, Pricing and Course Dates
If you have any questions, please phone us (020 3856 3037) or send us a message.
Live Online Virtual Training
Live Online Mental Health First Aid Virtual Training delivered via Zoom or Microsoft Teams
Easy to join - all you need is a laptop or tablet with a Webcam
Learn the same skills as a face-to-face session, but from the comfort of your own home (or office!)
Bespoke Training (In-House or Live Online)
£1,950
+VAT per training day
(International Price Varies)
In-House training has been designed to provide a similar experience to our open courses, however we can tailor the content to fit your specific needs.
Plus, hotel accommodation for trainer if needed (Premier Inn type: not the Hilton!)
We are able to train in your timezone.
All our training includes:
A full day of quality training, delivered by an experienced trainer
Total of 6 CPD training hours (9am - 4.30pm), plus an additional 2-3 via post-course online independent learning.
Full digital interactive course notes
Training certificate
Access to additional free training material after the course via our post-course portal
3 months free telephone coaching: Whilst you are implementing what you have learned, if you need to, you can contact us for support and guidance
What is Mental Health Awareness Training?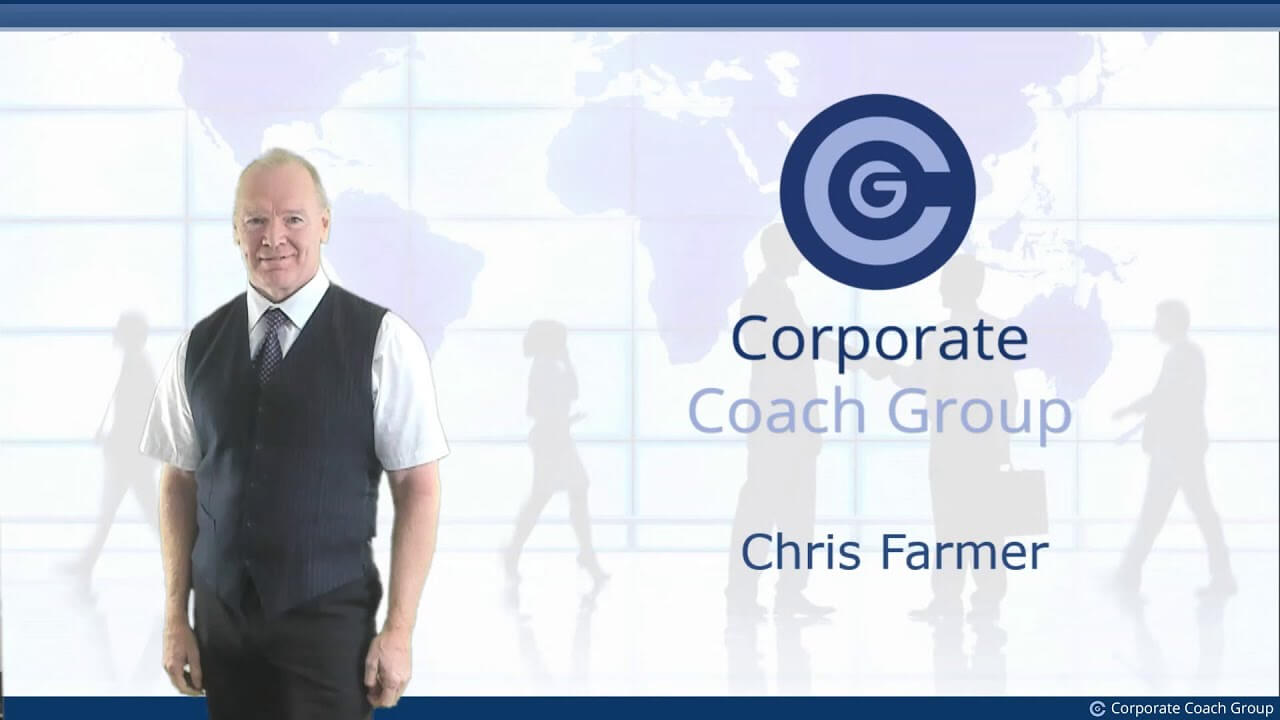 Mental health first aid training is designed to help people who have the responsibility of giving immediate assistance to colleagues suffering from a temporary or chronic mental health disorder. Mental health first aid training teaches the necessary knowledge, skills and understandings to people who render first aid. Mental health disorders may be anxiety, stress, anger, upset, panic attack etc.
The course teaches Mental health first aiders how to take the appropriate action based upon the application of correct knowledge, relating to the nature and causes of mental health disorders.
Contact Us Today
If you want to know more about this course, or any other Management Training Courses, or their suitability for you or a colleague, call us on 020 3856 3037 or make an enquiry online.
Customer Reviews
The course was a great combination of practical tips and also psychology; the reasons why we do the things we do and what affects our decisions. I thought it would be a little boring, but it totally exceeded my expectations. Really interesting a... [Read More] Charlotte Howard
Product Madness (UK) Ltd
Training course content was excellent. Has really opened my mind and will change my practice. Trainer's presentation was friendly and very well presented.
Matthew Price
St George Healthcare Group
Mental Health First Aid Training Course Overview
We have divided this course content into three phases:
A description of what constitutes "Good Mental Health" and then by contrast, we describe the signs, symptoms, causes and triggers that are associated with common mental health disorders.
What Mental Health First Aiders can do to provide practical, effective and immediate care for colleagues with Mental health difficulties. We teach "Therapeutic Communication Skills", which is the study of how to use words to positively affect others.
The longer-range support that M.H. First Aiders can provide to colleagues, by means of affecting the work environment in order to minimise the probabilities of further instances of mental health issues. Finally, we look at how to refer colleagues to the relevant mental health services.
Learning Outcomes:
To gain a full understanding of theory and practice of Mental Health First Aid
What is good mental health
What are common mental health disorders: signs symptoms and triggers
What Mental health first aiders can do to render immediate assistance
How to use therapeutic communication skills
How to render long range assistance by affecting the work environments
How to refer to the mental health agencies
Mental Health First Aid Training Course Details
Morning Session
What is 'good mental health'?
Mental health is defined as a state of well-being in which people are able to actualise their full potential; they can successfully manage the normal stresses of life; they can work productively and effectively; and they are able to add value to themselves, and others and society.
What are "Mental health disorders"
Mental health disorders are composed of a number of different types. They are all caused by abnormal thought-processes, which lead to negative feelings and destructive behaviours, which in turn may lead to a breakdown of physical health, personal performance, professional and personal relationships.
Signs and symptoms to watch out for
Most illnesses are linked to specific signs and symptoms. First aiders should know the signs and symptoms which may be early indicators that a particular person is suffering a mental health disorder. We will discuss the most important signs and symptoms that indicate a person is not coping and needs help.
Triggers that may cause mental health issues
Everyone is affected by their surrounding social and physical environment. There are certain environmental triggers that initiate negative responses in vulnerable people. On this course you will learn the most common environmental triggers that are associated to triggering negative mental health.
What is the immediate first aid you can give?
First Aiders provide proper immediate care in order to achieve two goals:
To give immediate assistance to the person, and
To direct that person to agencies who can give extended support.
You will learn techniques for positively and immediately affecting the person you are caring for. We will devote the largest portion of this course to this section.
Your immediate aim is to "stabilise the person" and make them feel immediately more comfortable.
Afternoon Session
Therapeutic communication skills: Healing words
Every sentence triggers an emotional response which either: makes people feel better, or FAILS to make them feel better, or it makes them feel worse.
Our first priority is to eliminate common mistakes that many untrained people make; we teach you the things you definitely should NOT say.
Our second priority is to teach you therapeutic communication skills: The words, phrases and questions that you should say, in order to have a positive effect.
What longer-term support you can offer?
After your initial intervention the immediate situation is over. But the M.H. First Aider gives ongoing support, by working with the person in question, and if necessary, with the persons colleagues, and perhaps, by initiating changes to the organisations policies and systems.
What is the limit of your intervention?
Everything operates within limits. And in relation to Mental health first aid, there are definite limits to what you should expect from yourself. We will note what are "reasonable expectations".
What agencies should you access?
Mental health first aiders may direct people to access professional agencies. We will cover the most common ways to access mental health services.
Personal action planning
How will you put this training into practice? We will review our notes and make detailed written plans.
Register for an Online Training Session
We offer online training webinars via Zoom and Microsoft Teams, please choose one of the sessions below to start your registration process:
1 full day training (9am - 4.30pm) - only £120+VAT per delegate
| Date | Platform | Cost | | Availability |
| --- | --- | --- | --- | --- |
Mental Health First Aid Training FAQs
How do I join a Corporate Coach Group course?
To join a Corporate Coach Course, the first thing to do is simply to decide to come.
The second step is to select the date, and the venue that are most convenient.
Third step is simply to register your name, or call us on 01452 856091, and we will help put you on the course.
Is this course offered in-house?
Yes. If you want to present this course to your colleagues in-house, then we are happy to come to you.
We will run the training with a version of the course that has been specifically tailored to meet the needs of your team. Click here for details.
What is the course training method? Is it interactive?
Yes. We have designed the training style to be highly interactive. To keep everyone feeling involved, we vary the training style.
Sometimes you will be working alone, preparing your own opinions, (for example, when you are scoring your own performance), then later you will work with another delegate in pairs, (or groups of three).
Then later we will work as a whole class.
There is always a lot of interaction.
There is never any "Death by PowerPoint". So, you won't feel bored, you will feel motivated. From beginning to end, you will be fully engaged and involved.
We are often told by delegates that the course seemed to fly by, which is always a great sign!
You will find the course is well designed, easy to understand and apply in practice.
The training is applied to real-life situations; it is beneficial and packed with useful knowledge. You can be assured that you will find this course, interesting, well structured, practical and fun.
What Kinds of people attend this mental health first aid course?
The people who attend this course are people who work in professional organisations and have the responsibility of rendering first aid to colleagues who are suffering from a temporary or chronic mental health disorder.
Related Articles from our Mental Health Blog
How to Improve Employee Mental Wellbeing
15 June 2021
Staff mental wellbeing must be a priority. Good mental health can be achieved with the right support and training. Proper mental health awareness training gives companies the correct methods to achieve good mental health in the workplace.
Continue Reading >