Mental Health Awareness Training Course
- One Day
Learn practical tools that you can use in real-life situations.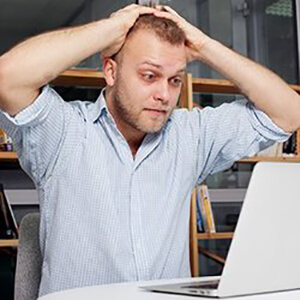 Remove the stigma surrounding mental health in the workplace
Improve productivity by fostering good mental health
Reduce the loss of performance caused by poor mental health
Gain awareness of how the workplace culture affects mental health
Spot the warning signs of potential mental health problems
Avoid cultural practices that constitute mental health risk factors
Create a culture that promotes good health
Learn proven techniques from expert trainers
Learn in a friendly and relaxed atmosphere with people who are facing similar situations as you.
EVERYTHING on this course was beneficial! It was definitely the course I needed. I was worried that it would be a bit dry, or it would be too high level, but everything was made relevant and interesting. It all flowed really well together. Alison is so insightful and interesting. Both days flew by and I want to make it a business case that everyone in my team has this training. The trainer presentation was upbeat, approachable, energetic, interesting, knowledgeable. A thoroughly enjoyable session.
Customer Reviews
Make an Enquiry
X
If you feel you would like to attend but cannot yet commit to a secured booking, you can express your interest here.
Mental Health Awareness Training
Mental health is a key topic right now. Many organisations are now investing in training to make their managers more aware of mental health issues and what they can do to ensure that their workplace culture is one that promotes good mental health.
Mental Health Awareness Training - Course Overview
Mental health is in the news right now
Many organisations are now investing in training to help their managers become more aware of mental health issues.
They want to know what they can do to ensure that their workplace culture is one that promotes good mental health.
In addition, organisations know that they must eliminate any dangerous cultural practices that could contribute to mental health problems.
This is a brief overview of the content covered in the one-day course
For a more in-depth course outline click:
Morning -
Introductions: Mental health is important
What is mental health?
Discover your mental health risk score (as a %)
People are affected by five forces.



State of mind
Physical state
Habitual actions and reactions
The actions of others
Environment

The power of the human mind
How the mind creates Negative states
How the mind creates Positive states
You can learn to direct your mind
You can affect the minds of others
Afternoon -
Self-image psychology - Who do you think you are?
How to develop a stronger self-image; self-concept
Health factors and habits
Therapeutic use of Sleep, nutrition and exercise
Abusive use of Alcohol, food and drugs
Environmental factors and their impact on mental health
Light, heat, air, water, noise, silence
Personal reality v objective reality; mental models
A plan for you and your workplace
The course was very detailed and the content was specific. Makes you think about your day to day activities and want to make change and readdress. The trainer was clear and ensured group participated willingly.
Customer Reviews
In-House Training Course Pricing and Proposal
This course is available from just £1,950 +VAT per day as a bespoke in-house group training course in the UK and worldwide.
It has been designed to provide a similar experience to our open courses, however we can tailor the content to fit your specific needs. In-House Group training costs from just £1,950 +VAT per day (international training price varies). Plus, hotel accommodation for trainer if necessary. (Premier Inn type: not the Hilton!)
This price includes:
Quality training delivered by an experienced trainer
Full days training
Full colour course handbook
Preparation work
Travel costs and time
Written action plan to take away
Access to our post course portal
Access to our on-line leadership and management decision matrix templates and tools
Plus three months FREE telephone coaching to answer any on-going questions
Contact Us Today
Please call us on +44 (0)20 3856 3037 to discuss your requirements for the in-house training course.
If you want to know more about any other Management Training Courses, or their suitability for you or a colleague, call us on +44 (0)20 3856 3037.
The course content was very helpful and useful. Will try and put into practise as soon as possible. Some very good tips, especially on managing conflict. The Trainer's presentation was very friendly and easy to understand. Put everyone at their ease and made me feel very comfortable.
Customer Reviews