Goal Setting, Communication and Conflict Training Course
- One Day
Learn practical tools that you can use in real-life situations.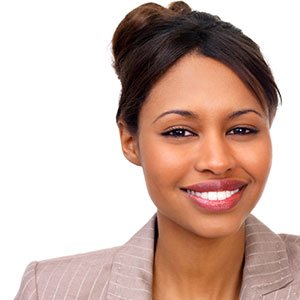 How to develop a goal focused mind set
How to communicate your goals with more clarity and mutual understanding
How to give constructive feedback using accurate language
Develop the art of critical thinking and intelligent questioning
Know when to compromise and when to stand your ground
Distinguish reasons from excuses and have a different policy for each
Always finish on a positive and inspire a positive attitude in others
Learn proven techniques from expert trainers
Learn in a friendly and relaxed atmosphere with people who are facing similar situations as you.
The course was very well-rounded and structured in an easily digestible manner. Creating typologies, formats and visual guided were fantastic. Overall, using reason as the anchor for all content was great - makes sense and practical! The presentation was really thorough, engaging and encouraging. Made sure content was reiterated and understood by all delegates.
Customer Reviews
Make an Enquiry
X
If you feel you would like to attend but cannot yet commit to a secured booking, you can express your interest here.
Email this page to your Manager
X
If you are reading this page with the intention of attending the course, then you may need to 'put forward a case' to a manager who makes the final decision.
So, you may find it beneficial to give your manager this webpage, which will give all the information needed to make the right decision.
To do this, please enter the manager's email address below and.. take me to your leader!



* Just so you know, we'll add your details to our records.
Goal Setting, Communication and Conflict Training
To be successful, you need to set specific goals, effectively communicate your plans and deal with the inevitable conflicts that occur when people do not follow the plan. But to master effective goal setting, communication, and conflict resolution is very difficult.
How can you best master these important skills?
Attend this terrific one day training program, where you will learn valuable information.
Available as an Open Course or In-House
Goal Setting, Communication and Conflict Training - Course Overview
This is a brief overview of the content covered in the one-day course
For a more in-depth course outline click:
Day One - Morning - Goal Setting and Clear Communication
Goal focus is the starting point of all achievement
Goal setting is the primary skill
You have got to know what you want
AND what your customer wants
Goals should be specific, not vague
Goals should have specific feedback measures
Goals may require additional skills knowledge and information
Goals may require additional money, technology and people
Goals need specific deadlines
Deadlines must be logically determined, not be guesses or wishes
Communication must be clear, precise, persuasive and positive
How to communicate with clarity and accuracy
Always focus the conversation upon what you CAN do, not what you cannot do
How to structure a Positive suggestion
Create the right motivation
Day One - Afternoon - Conflict Management
Four ways to mishandle conflict: Anger, upset, blaming and evasion
The best way to resolve conflict: By REASON
Never attack a person's selfimage. Comment ONLY on behaviour
Use factual language, not derogatory, emotional language
Be precise in your account of what is wrong
Propose realworld solutions and ask for an agreement
Differentiate reasons from excuses and have a different plan for each
During arguments, know when to compromise and when NOT to
Gestures, posture, eyecontact and facial expression
Volume, pitch, pace of your voice
Get your timing right
Offer praise and appreciation for positive change
Always, finish on a positive
Summary action planning and close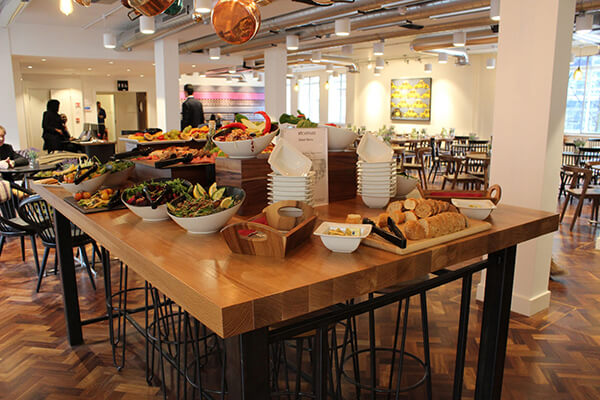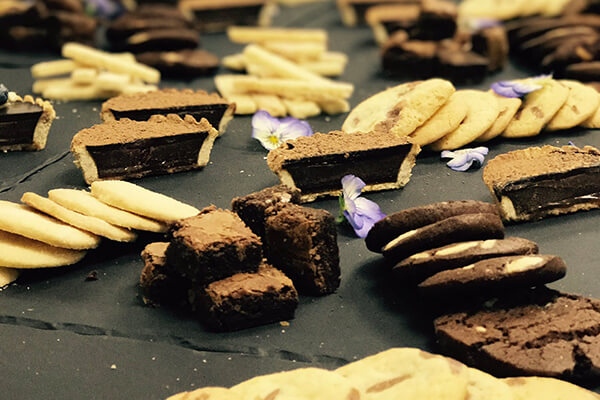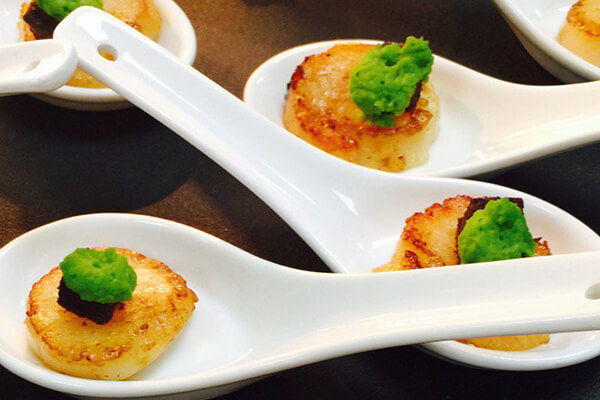 A selection of food which is available on our open courses - varies per venue
Book Now - Open Training Course Pricing and Availability
A selection of venue photos
The Goal Setting, Communication and Conflict open training course costs only £450 +VAT per delegate.
For this price we provide:
A full day of quality training
6 trainer-led hours, additional 2-3 via post-course portal independent learning
Tea, coffee and cakes
Lunch
Full colour course handbook
Written action plan
Certificate
Training articles and newsletters
Access to additional free training material after the course
Plus, optional 3 months free telephone coaching
To answer any on-going questions, you will can receive email and telephone support from your trainer after you have attended the course. Whilst you are implementing what you have learned we will be there to help you if you need us for advice, guidance and coaching.
Next Open Course Dates
More dates and locations are available -
The course content was brilliant. Filled me with optimism about my capabilities and potential success. The trainer's presentation was really clear and enthusiastic. Couldn't fault it.
Customer Reviews
In-House Training Course Pricing and Proposal
This course is also available from just £1,950 +VAT per day as a bespoke in-house group training course in the UK and worldwide.
It has been designed to provide a similar experience to our open courses, however we can tailor the content to fit your specific needs. In-House Group training costs from just £1,950 +VAT per day (international training price varies). Plus, hotel accommodation for trainer if necessary. (Premier Inn type: not the Hilton!)
This price includes:
Quality training delivered by an experienced trainer
Full days training
Full colour course handbook
Preparation work
Travel costs and time
Written action plan to take away
Access to our post course portal
Access to our on-line leadership and management decision matrix templates and tools
Plus three months FREE telephone coaching to answer any on-going questions
Contact Us Today
Please call us on +44 (0)20 3856 3037 to discuss your requirements for the in-house training course.
If you want to know more about any other Management Training Courses, or their suitability for you or a colleague, call us on +44 (0)20 3856 3037.
The course content was broad and complete. I will review several times to make it go in. I really enjoyed it. Excellent life skills also. The trainer was engaging and interesting.
Customer Reviews