The Power of Negative Thinking
The Power of Negative Thinking
There is a lot of talk about the Power of Positive Thinking, which is useful, but we could spend a little time, thinking about the power of negative thinking.
It can pay handsomely to sometimes; "think negative".
This is because things can go wrong and terrible things can, and sometimes do happen. Just because you are thinking positively does not necessarily mean you will win.
In fact, too much positive thinking can be more dangerous than helpful. Over confidence can be more dangerous than being timid.
Don't get me wrong, I believe in positive thinking.
I regard myself as an optimist. But not a blind optimist. A rational optimist.
And as a rational person I accept the fact that things can, and do, sometimes go wrong. And bad things can, and do, happen to good people.
So it makes sense to occasionally allow the dark side to enter into your mind and consider the possibility of what could go wrong. Not so as to generate fear, anxiety, stress and despondency.
But rather, to identify potential sources of future pain and to make the necessary contingency plans, and take the necessary preventative actions, which are designed to alleviate the problems before they have even the opportunity to manifest themselves.
This is particularly true when you are aware of an existing problem.
Every problem has its own causes rooted in the past, that need to be identified and eradicated.
But in addition, every problem also has future implications.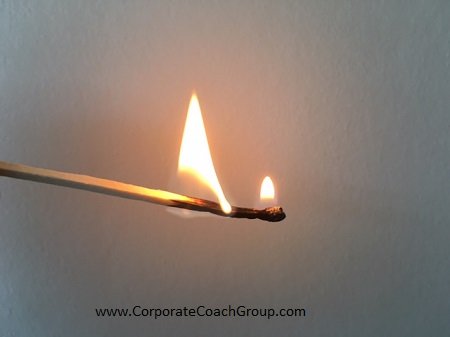 Meaning that every problem contains within it the seeds of even greater problems.
And if left to germinate, problem 1 could soon sow the seeds of problems 2, 3, and 4.
And then, each of those will themselves multiply by four so that you will have a runaway chain reaction of explosive destruction caused by a small original problem that was ignored.
Like a forest fire caused by the casual discarding of a single stub.
Problems proliferate.
So it makes sense sometimes, to think negative.
Here is my point:
Think negative in a positive way.
Create a problem - implication - countermeasure mind map.
Think about the existing problem and ask yourself:
Does this situation have the potential to escalate into something bigger and more dangerous?
If it does, then write out the possible implications of the current situation and then, for each of the implications, start figuring out countermeasures; steps you can take now to alleviate the effects of the implied secondary consequences and put out the fire whilst it is still small.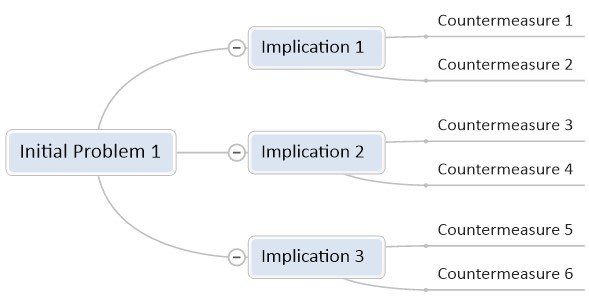 This is the power of negative thinking.
Use it wisely. Then go back to positive thinking.
Would you say you tend towards having a positive mental attitude, or are you sometimes a bit too negative for your own good? Try our quick quiz to discover how positive you are.
Blogs by Email
Do you want to receive an email whenever we post a new blog? The blogs contain article 5-10 minutes long - ideal for reading during your coffee break!
Further Reading in Personal Effectiveness