Business Writing: Persuasive Report Writing Training Availability, Pricing and Course Dates
If you have any questions, please phone us (020 3856 3037) or send us a message.
Bespoke Training (In-House or Live Online)
£2,150
+VAT per training day
(International Price Varies)
In-House training has been designed to provide a similar experience to our open courses, however we can tailor the content to fit your specific needs.
Plus, travel and hotel accommodation for trainer if needed (Premier Inn type: not the Hilton!)
We are able to train in your timezone.
All our training includes:
A full day of quality training, delivered by an experienced trainer
Total of 6 CPD training hours (9am - 4.30pm), plus an additional 2-3 via post-course online independent learning.
Full digital interactive course notes
Training certificate
Access to additional free training material after the course via our post-course portal
3 months free telephone coaching: Whilst you are implementing what you have learned, if you need to, you can contact us for support and guidance
What are Persuasive Writing Skills?
Developing any specialized skill requires the application of correct principles. In this course, you will learn how to apply the principles that will transform your ability to write persuasively. The key principles are clarity, rationality, positivity, and structure. You will gain practical skills that you can apply in your writing to improve its persuasive power.
Contact Us Today
If you want to know more about this course, or any other Management Training Courses, or their suitability for you or a colleague, call us on 020 3856 3037 or make an enquiry online.
Customer Reviews
4.9
/5
Our Business Writing: Persuasive Report Writing Course is rated based on

537

reviews.
More Customer Reviews >
The course was clear and articulate. Covering difficult topics effectively. Broken down into easy to digest points. Writing salient points at the back. Trainer's presentation was entertaining and informative. Gezz kept the pace of information, w... [Read More] Nick Barron
Mac Consultants UK Ltd
The course content was useful, informative and made you think and look at things differently. The trainer's presentation was really engaging, interesting, involved everyone, made me feel at ease.
Helen Baker
Centerplate at Warner Bros
Business Writing: Persuasive Report Writing Training Course Overview
Why should we learn persuasive writing skills?
To succeed in life, we need the willing cooperation of others. This one-day training course focuses on how to communicate persuasively, specifically in writing. The purpose of the course is to teach you how to write more persuasively, with a focus on the following key principles:
Clear purpose: Clearly define the objective of your writing to effectively communicate your message.
Clear language: Use simple and concise language to make your writing easy to understand.
Reason and logic: Use reasoning and logic to convince your readers of your argument or point of view.
Rational structure: Organize your writing in a rational and easy-to-follow structure to improve its overall coherence.
Emotional language (factual): Use factual emotional language to evoke a response from your readers.
Emotional language (figurative): Use figurative language to create a vivid and memorable image in your reader's mind.
By mastering these principles, you will be able to create written communication that is effective and persuasive, allowing you to achieve greater success in both your personal and professional life.
Learning Outcomes:
The principles of persuasive writing
How to make writing clear and rational
Structuring your writing
Gain more clarity in language
Define key terms
Persuade people using logic
The proper use of visual imagery
Business Writing: Persuasive Report Writing Training Course Details
Morning Session
How we make writing clear, rational, well-structured and positive.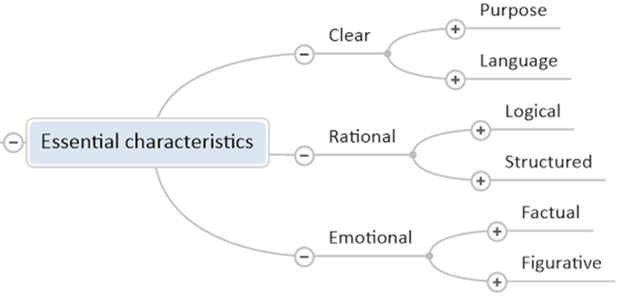 Clear Purpose
Clear Language
Reason and Logic
Rationally Structured
Emotional: Factual
Emotional: Figurative
How to gain more clarity in language.
Carefully choose the level of language that is correct for your reader.
Language comes in many forms. We select the form that best matches the needs of our readers.
Who are your readers? What kind of vocabulary is most likely to be best received by them?
Define your key terms.
In any language, there are many words and phrases that are often used, but ill defined. They are ambiguous and vague words that have many possible meanings. We must write so that each term we use is clearly understood, without any room for misunderstanding. We will learn how to write clear definitions for all our key terms.
How to properly structure your writing.
We should always structure our writing, because unstructured writing is unintelligible.
Writing structure take many forms, such as:
Problem / cause / solution.
Chronologically (ordered through time).
Logical sequence
Cause and effect.
Most important to the least.
Best to worst, etc.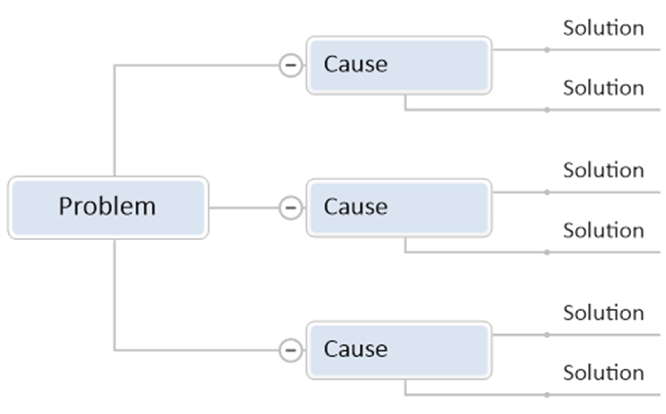 How to persuade people using logic.
To persuade people to our view, our writing must have an internal logic.
In this section, we learn how to present our message more logically.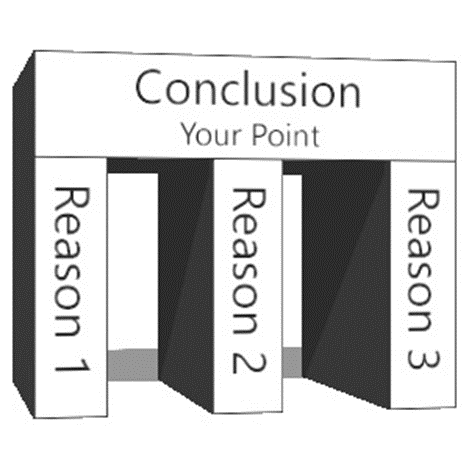 How to persuade people with facts and figures.
Persuasive writers understand that all true proposals and opinions can be validated with factual evidence. So, in this section, we learn how to validate our opinions by referencing hard facts.
Afternoon Session
The proper use of visual imagery.
Persuasive writers know that everyone thinks in pictures, so they make good use of appropriate visual images, diagrams, pictures, graphs, maps and illustrations. In this section we learn about imagery.
How to persuade people by appealing to general principles of science and morality.
Persuasive writers prove (justify) their proposals by reference to general laws and principles, because this is the strongest form of all justification. We learn how to employ this powerful technique in our writing.
How to persuade people by referencing historical examples.
History provides us with insights about what individuals, organisations and nations do under certain conditions. If we want to persuade people to accept our proposals, then we ask them to learn from what has worked for others, and what has failed, in the past.
In this section we learn how to use historical examples to our advantage.
How to persuade people by referencing pleasurable and painful consequences.
All decisions and actions have consequences which may be either pleasurable or painful.
If we want to persuade people to make a particular decision, then show them how acting in accordance with our ideas will bring them pleasurable consequences, AND in addition; that FAILING to act in accordance with our ideas will result in painful consequences.
The importance of correct English.
People judge us on the technical quality of our writing.
To use English correctly we need to know how grammar works.
We will review the essentials of English grammar and show you how you can use grammar and avoid common errors.
Summary and action planning.
To be effective, all theories should be put into practice. In this section we summarise our key points and put them into practical action in our own writing.
Business Writing: Persuasive Report Writing Training FAQs
How do I join a Corporate Coach Group course?
To join a Corporate Coach Course, the first thing to do is simply to decide to come.
The second step is to pick the date, and location that you find the most convenient.
The third step is to follow this link to reserve your seat or phone us on 01452 856091.
Is this course offered in-house?
Yes. We will come to you if you want us to present to your team in-house.
We will set-up in your training room and run the programme with version of the course that can be tailored to your specific needs and context. Click here for details.
What is the course training method? Is it interactive?
Yes. We have made sure that your course is highly interactive. We don't use a single method; we vary the style.
Sometimes you will be working alone, preparing your own opinions, (for example, when you are doing a self-analysis exercise), then later you are working with your next-door neighbour.
Then later we will work as a whole class.
There is always lots of interaction.
So, at no point in the training will you feel bored, (no "death by PowerPoint"). All the way through the course, you will feel completely engaged and involved.
Our delegates tell us that "the time flew-by", which we take to be a good sign.
You will see that the course content is well designed, easy to understand and apply in practice.
We have made this course very practical, beneficial and crammed with useful knowledge. We are sure you will find this course interesting, well structured, practical and fun.
What kinds of people attend this Business Writing: Persuasive Report Writing course?
The people that attend this course, are likely to come from organisations that are going through a lot of change.
The delegates who attend this course all want to improve their ability to get the best performance from themselves and others.
Although the delegates who attend the course are all different, they all share a common goal, to learn and apply new skills.
Related Articles from our Personal Effectiveness Blog
Emotional Management
14 November 2023
Mastering emotional control is vital for a quality life. Diminish fear and foster confidence through conscious thought-evaluation and developing a positive mindset. Actively managing emotions empowers, replacing fear with confidence.
Continue Reading >