Minute Writing Skills Training Course
- One Day
Learn practical tools that you can use in real-life situations.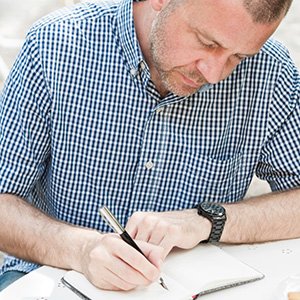 Gain the benefits of taking excellent written minutes
Avoid the perils of failing to take good minutes accurately
Improve your listening, memory and note-taking skills
In the meeting, use Content-Mapping to make your initial notes
Avoid being overwhelmed by the sheer pace of the conversation
Handle challenging delegates: help them to help you take good notes
From the initial notes, produce the perfect finished minutes
Learn proven techniques from expert trainers
Learn in a friendly and relaxed atmosphere with people who are facing similar situations as you.
The tools and insights given on the course were eye-opening and I can envisage using them immediately and across many areas of my work and personal life. It's a lot more involved a subject than you expect. The trainer's presentation was comprehensive, clear, easy to understand.
Customer Reviews
Make an Enquiry
X
If you feel you would like to attend but cannot yet commit to a secured booking, you can express your interest here.
Minute Writing Skills Training
The ability to write minutes of meetings is an important, but difficult skill. Learn how to take accurate notes of meetings and turn them into an accurate minutes. We show you how to improve your listening and memory skills. Learn how to prepare for meetings, the importance of the agenda.
Minute Writing Skills Training - Course Overview
This is a brief overview of the content covered in the one-day course
For a more in-depth course outline click:
Morning -
The importance of taking good minutes
The difference between minutes and transcription
Two listening methods
Two listening skills
Four minute taking methods
Afternoon -
Practical exercise in minute writing
Managing the delegates
Making the chairperson your ally
The importance of the agenda
Writing the finished minutes
The content was great and I found many other ways to deal with situations currently happening in my office. I'm looking forward to going back to the United States and implementing everything I learned. By far, one of the best courses I have been to and looking forward to attend another one. The presentation was clear, informative and straightforward. I personally enjoyed the exercises, since it helped me think about our current issues and apply solutions right away. It was worth the nine hour flight!
Customer Reviews
In-House Training Course Pricing and Proposal
This course is available from just £1,950 +VAT per day as a bespoke in-house group training course in the UK and worldwide.
It has been designed to provide a similar experience to our open courses, however we can tailor the content to fit your specific needs. In-House Group training costs from just £1,950 +VAT per day (international training price varies). Plus, hotel accommodation for trainer if necessary. (Premier Inn type: not the Hilton!)
This price includes:
Quality training delivered by an experienced trainer
Full days training
Full colour course handbook
Preparation work
Travel costs and time
Written action plan to take away
Access to our post course portal
Access to our on-line leadership and management decision matrix templates and tools
Plus three months FREE telephone coaching to answer any on-going questions
In-House Proposal Document
Download the in-house training proposal document
Contact Us Today
Please call us on +44 (0)20 3856 3037 to discuss your requirements for the in-house training course.
If you want to know more about any other Management Training Courses, or their suitability for you or a colleague, call us on +44 (0)20 3856 3037.
Great use of practical tools to help achieve ideal concepts. Practical advice is key. Both Marco and Chris presented brilliantly, despite my constant interrupting. They were well informed/prepared and adaptive to my input
Customer Reviews