Emotional Intelligence (EQ) Training Course - One Day
Learn practical tools that you can use in real-life situations.
Understand why people do the things they do
How to create positive emotions in yourself and others
How to handle any negative emotions, (your own and those of others)
How to change negative situations into positive
Understanding Emotions as the products of thought
Take control of your emotions by taking control of your thoughts
Emotions as the product of the way you use your body
Learn in a friendly and relaxed atmosphere with people who are facing similar situations as you.
About this Emotional Intelligence (EQ) Training Course
Emotional intelligence (EQ) training is about understanding why people do what they do, by understanding how their emotions affect their performance.
Our performance is strongly affected by how we feel, emotionally.
Positive emotions; optimism, enthusiasm, commitment and confidence, tend to produce positive results
Negative emotions: anger, upset, worry, anxiety, stress, tend to produce negative results
We want to use that understanding to improve the way we think, talk, act, and respond to various work situations.
Our aim is to improve performance by improving our mode of thinking, feeling, communicating, acting and reacting to events.
I found this conflict course really useful, particularly highlighting the importance of using objective language when in conflict situations and the model 'six steps' for managing complains as this is something that presents as a manager. I also found the 'wrong box, right box' method useful, - removing the emotion. The presentation was really well prepared,the handout book is particularly useful as I can use this to refer back too.
Customer Reviews
Emotional Intelligence (EQ) Training - One Day Course Overview
Day One - Morning
The Emotional management cycle: How Emotions affect results
Thoughts: What you say and picture in your mind create your emotions
Manage your thought and therefore, manage your emotions
Manage your conversations and affect the emotions of others
Dissipate negative emotions and replace them with positive
Day One - Afternoon
Achieve a positive emotional work atmosphere
Reframe a negative situation into a positive situation
Change the focus of a conversation onto more productive paths
How your physical body effects your emotional mind
Help others with their emotional intelligence by teaching them the same methods
Develop your personal code of conduct
Available Dates and Locations
In-House Course Available Call us on +44 (0)20 3856 3037 to discuss your requirements or
Please note all our training courses include optional three months FREE telephone coaching to answer any on-going questions.
Course Timings: Start 09:00 - Finish 16:30. Lunch at 13:00, Tea Breaks at 11:00 and 15:00.
6 trainer-led hours, additional 2-3 via post-course portal independent learning
Our Open Training Courses run in: London, Manchester, Birmingham, Bristol, Maidstone, Scotland, Kent, Reading, Dublin, Ireland, Leeds, Gloucestershire.
In-house courses can be run in the UK or worldwide to suit you.
Very interesting and inspiring. I found understanding how to identify cynic and critic and how to transform conversations beneficial and how to keep self positive. The course was very beneficial and will stick in my mind. The trainer was very confident and the day had the right amount of facts, mixed with humour.
Customer Reviews
Emotional Intelligence (EQ) Training Course Content
Emotional Intelligence (EQ) Training - Day One - AM
Introductions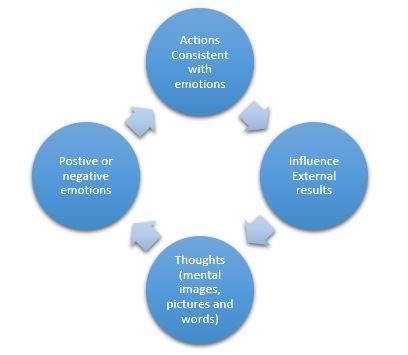 Introductions
Here is the question we want to answer:
"How can you get the best performance from yourself and others?"
The emotional management cycle
Your emotions tend to show up in your external results.
The process looks like this.
How negative emotions tend to create negative results.
How positive emotions tend to create positive results.
Harness the Power of Great Expectations.
How to use the emotional management cycle to your advantage.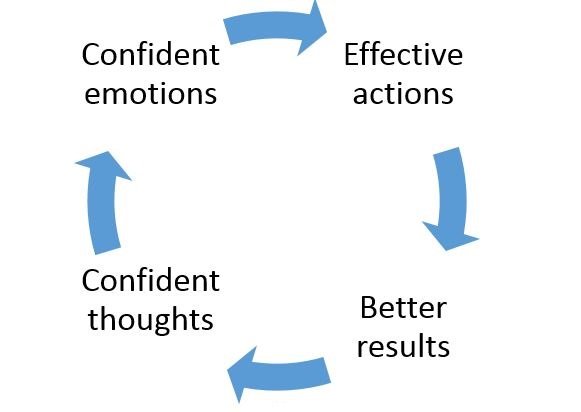 Conversation control
Learn to take control of the content of your thoughts and conversations and direct them away from too much talking about:
The Bad past. Which tends to create emotions of anger and upset
The Bad future. Which tends to create emotions of fear anxiousness upset and and worry
Target your conversation onto a BETTER FUTURE; which will tend to create emotions of optimism, enthusiasm, motivation and energy.
How to identify the creation of negative emotions at work
Let us look at some examples of what negative language some people have to put up with at work:
Our Fail-Safe-Method of handling any form of negative emotion inducing language
How to manage the person who uses words as weapons.
The course content was very interesting and full of information that is clearly put across to the audience. All course content was relevant to both business and personal life. Helpful! Gez was very good at putting information across. I found I could listen and not feel bored. Very informative and enthusiastic.
Customer Reviews
Emotional Intelligence (EQ) Training - Day One - PM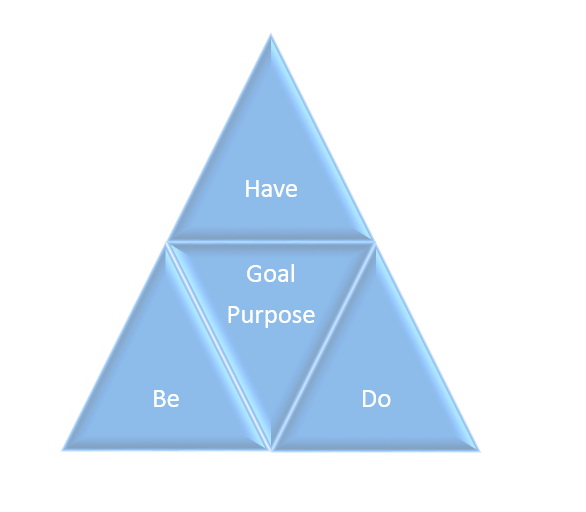 8 Part SMART
Positive emotions are triggered most easily by thinking about our goals for the future.
Therefore, we need to ask people what are their goals for the future.
The role of an emotional manager is to help the team to feel able to achieve goals, the first skill of the leader is to properly set and communicate a valuable goal.
Communication and Body language.
Like it or not, people do judge you partly on appearance.
What they see, is what you'll get.
Impression management: How you APPEAR to be, will partly determine how you are received.
Posture. Appearance. Touch. Eye contact. Hand and arm gestures. Facial expression. Orientation. Proximity. Scent. Accessories.
Reframe a negative situation into a positive situation.
Shakespeare wrote:
There is nothing either good or bad, but thinking makes it so
Change the meaning of an event and you will change how people feel about it.
How to change the meaning of an event.
Change the focus of a conversation onto more productive paths.
How to distract people off the negative conversations and get them talking about solutions rather than problems.
How your physical body effects your emotional mind
Your emotions are also affected by how you are using your body.
How your body language affects how you feel?
How to improve your emotional state by improving your physical body
Help others with their emotional intelligence by teaching them the same methods
Teach these methods to others, so that you can become their emotional intelligence mentor
Develop your personal code of conduct.
You can live according to previous programming or...
You can live according to your new choices.
Release your full potential by designing a new personal code of conduct.
Final summary
Finish and leave
The course was well structured with a good flow of topics which led onto the next topic. I liked the interactive part, working with the other attendees. Thank you for delivering a course with NO power point slides. It was really refreshing. The trainer's presentation was excellent! Informative, engaging, very knowledgeable and the real life examples were excellent.
Customer Reviews
The Course Training Method
The training method follows this general pattern - the training is very interactive and interesting:
The trainer gives a clear explanation of the point in question with specific examples.
Then, the delegates practice by doing an exercise with each other.
The delegates practice by doing an exercise with the trainer.
All points are supported with full written notes to take away.
Delegates are asked to write down an associated action, for each point made.
(At the end of the day, we have about twenty such actions, from which the delegates choose six which are the most personally meaningful).
Note: we do not believe in placing people in any situation of embarrassment by demanding that they 'perform' in front of the whole group. So you can relax: come on this course and be at ease; ready to learn new skills!
Express an Interest
If you feel you would like to attend but cannot yet commit to a secured booking, you can express your interest here.
In-House Training Course Pricing and Proposal
This course is also available from just £1,950 +VAT per day as a bespoke in-house group training course in the UK and worldwide.
It has been designed to provide a similar experience to our open courses, however we can tailor the content to fit your specific needs. In-House Group training costs from just £1,950 +VAT per day for up to 20 delegates (international training price varies). Plus, hotel accommodation for trainer if necessary. (Premier Inn type: not the Hilton!)
This price includes:
Quality training delivered by an experienced trainer
Full colour course handbook
Personal written action plans
Access to additional free training material after the course
Three months free telephone coaching
Contact Us Today
Please call us on +44 (0)20 3856 3037 to discuss your requirements for the in-house training course.
If you want to know more about any other Management Training Courses, or their suitability for you or a colleague, call us on +44 (0)20 3856 3037.
Email your Manager
If you are reading this page with the intention of attending the course, then you may need to 'put forward a case' to a manager who makes the final decision.
So, you may find it beneficial to give your manager this document, which will give all the information needed to make the right decision.
To do this, please enter the manager's email address below and.. take me to your leader!



* Just so you know, we'll add your details to our records.
Other Popular Courses
You may be interested in one of our other popular courses:
Emotional Intelligence (EQ) Training Course Quiz
Emotional intelligence (EI) or emotional quotient (EQ) is the art of controlling the focus of your mind, the physical state of your body, and your actions, so as to create the optimum emotional responses, which are appropriate to the circumstances that face you.
That means you can think of emotional intelligence (EQ) as containing the following seven subsets skills.
Controlling the focus of your mind
Controlling the focus of your conversations
Controlling the state of your physical body during stressful times
Controlling your actions
Understanding your emotional reactions to events
Controlling your interactions with other people, especially during tough times
Applying the principles of emotional intelligence skilfully to others
Before we get into the material, let us do a quick questionnaire that opens the door on each of these seven subsets.
View this page on your computer to complete the quiz!