Emotional Intelligence (EQ) Training Course
- One Day
Learn practical tools that you can use in real-life situations.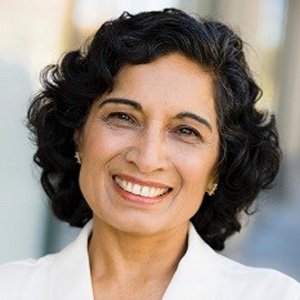 Understand why people do the things they do
How to create positive emotions in yourself and others
How to handle any negative emotions, (your own and those of others)
How to change negative situations into positive
Understanding Emotions as the products of thought
Take control of your emotions by taking control of your thoughts
Emotions as the product of the way you use your body
Learn proven techniques from expert trainers
Learn in a friendly and relaxed atmosphere with people who are facing similar situations as you.
Training course content was excellent. Has really opened my mind and will change my practice. Trainer's presentation was friendly and very well presented.
Customer Reviews
Make an Enquiry
X
If you feel you would like to attend but cannot yet commit to a secured booking, you can express your interest here.
Emotional Intelligence (EQ) Training
Emotional intelligence quotient (EQ) is a measure of how well you understand human emotions: Your own emotions and the emotions of others. To get the best performance from yourself and others you need to understand why people feel and act the way they do.
Emotional Intelligence (EQ) Training - Course Overview
This is a brief overview of the content covered in the one-day course
For a more in-depth course outline click:
Morning -
The Emotional management cycle: How Emotions affect results
Thoughts: What you say and picture in your mind create your emotions
Manage your thought and therefore, manage your emotions
Manage your conversations and affect the emotions of others
Dissipate negative emotions and replace them with positive
Afternoon -
Achieve a positive emotional work atmosphere
Reframe a negative situation into a positive situation
Change the focus of a conversation onto more productive paths
How your physical body effects your emotional mind
Help others with their emotional intelligence by teaching them the same methods
Develop your personal code of conduct
The course content was very interesting. Gave me the opportunity to look at other areas of leadership and management of individuals from a technical aspect, which challenges and confirms the normal in day-to-day scenarios. Different techniques to be practised and actioned where relevant. The trainer's presentation was very good. Clear, enthusiastic, well delivered and very knowledgeable. Practises what he preaches.
Customer Reviews
In-House Training Course Pricing and Proposal
This course is available from just £1,950 +VAT per day as a bespoke in-house group training course in the UK and worldwide.
It has been designed to provide a similar experience to our open courses, however we can tailor the content to fit your specific needs. In-House Group training costs from just £1,950 +VAT per day (international training price varies). Plus, hotel accommodation for trainer if necessary. (Premier Inn type: not the Hilton!)
This price includes:
Quality training delivered by an experienced trainer
Full days training
Full colour course handbook
Preparation work
Travel costs and time
Written action plan to take away
Access to our post course portal
Access to our on-line leadership and management decision matrix templates and tools
Plus three months FREE telephone coaching to answer any on-going questions
Contact Us Today
Please call us on +44 (0)20 3856 3037 to discuss your requirements for the in-house training course.
If you want to know more about any other Management Training Courses, or their suitability for you or a colleague, call us on +44 (0)20 3856 3037.
I found pretty much all of the content very useful. It made me think about things in a different way. Hopefully will return to this material and use it to keep thinking positively about all the forthcoming challenges. Chris presented very well, both clearly and confidently.
Customer Reviews