Make an Enquiry
X
If you feel you would like to attend but cannot yet commit to a secured booking, you can express your interest here.
Email this page to your Manager
X
If you are reading this page with the intention of attending the course, then you may need to 'put forward a case' to a manager who makes the final decision.
So, you may find it beneficial to give your manager this webpage, which will give all the information needed to make the right decision.
To do this, please enter the manager's email address below and.. take me to your leader!



* Just so you know, we'll add your details to our records.
Women into Management Training Course Outline
This excellent women-only training course has been created especially for women in leadership roles. This unique course will show you how to get the best from yourself and others. It is designed to help you identify and defeat the subtle barriers that may act to hinder your progress. This course will make you feel more empowered and motivated.
Available as an In-House Course
Training course content was far more in depth than I imagined and a change to other courses I have been on, which I would say brushed over things compared to the structured detail of this course. The trainer delivered well with good visual aid demonstrations which stuck in my mind well.
Customer Reviews
Women into Management Training - Morning
Introductions
This is a course written for women in positions of leadership.
As a leader, the question you need to answer is this:
"How can I get the best performance from myself and others?"
Part One: The Self-fulfilling prophecy
Your Expectations tend to show up in your external results.
The process looks like this:

How Negative attitudes tend to create negative results.
How Positive attitudes tend to create positive results.
Part two: Redefine your self-image.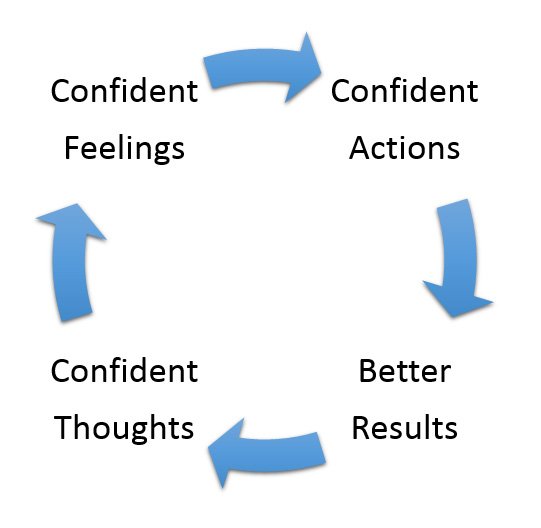 Your "self-image" is the sum of all your thoughts about who you really are and what you can achieve.
You succeed only as far as your self-image allows you to succeed.
Others will tend to estimate you NO higher than you estimate yourself.
Harness the Power of Great Expectations.
How to use the self-fulfilling prophecy to your own advantage.
Part three: Conversation control
Take control of the conversation and direct it AWAY from excessive dwelling on:
The Bad past. Which creates feelings of anger and upset.
The Bad future. Which creates feelings of fear and worry.
Target your conversation onto a BETTER FUTURE; which will create strong feelings of courage, confidence and enthusiasm.
Part four: How to identify undermining of women at work
Let us look at some examples of what language some women have to put up with at work.
Our Fail-Safe-Method of handling any form of undermining or discriminatory language.
How to take on and defeat the 'Under-Miner' and the 'Wind-up Merchant'.
Women into Management Training - Afternoon
Part Five: 8 Part SMART
Since the role of a leader is help the team to achieve goals, the first skill of the leader is to properly set and communicate a valuable goal.
Part six: Delegation
The leader delegates the right task to the right person, in the right way.
Use the same 8 Part SMART model as a method of delegation.
Three common but false Reasons why some women FAIL to delegate as much as they should.
Its quicker to do it myself.
What if they mess it up?
They are already busy and so I feel guilty for delegating.
Part seven: Communication and Body language.
Like it or not, people do judge you partly on appearance.
What they see, is what you'll get.
Impression management: How you APPEAR to be, will partly determine how you are received.
Posture. Appearance. Touch. Eye contact. Hand and arm gestures. Facial expression. Orientation. Proximity. Scent. Accessories.
Part eight: Prioritisation and work life balance.
Balance the many demands on your time
The Wheel of life.
Balance the wheel.
Prioritise your Priorities!
Part Nine: The success formula.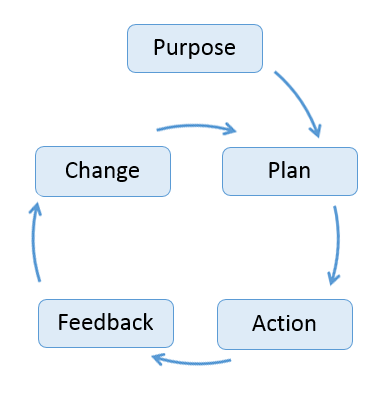 Get the team on-track. Keep them on-track.
Learn the 7-part Success formula.
Decide upon and communicate the Goal
Decide upon and communicate the Plan
Prioritise and delegate the actions needed to achieve the goal
Give warm appreciation for any good performances
Notice any bad performances
Give polite but assertive "Feedback" for any bad performances
Be the agent of progressive change and continuous improvement
Part ten: Personal code of conduct.
You can live according to previous programming or...
You can live according to your new choices.
Release your full potential by designing a new personal code of conduct.
Final summary.
Finish and leave.
Course content is on point. A useful handbook with practical implementation. The course follow-up is a bonus. Would perhaps like time to focus on own work specific examples more. The trainer took a measured, engaging approach. Pace was just right and he did not make you feel negatively about performance at work, or being right or wrong. Perfect use of humour and measured examples.
Customer Reviews