Stress Management Training Course
- One Day
Learn practical tools that you can use in real-life situations.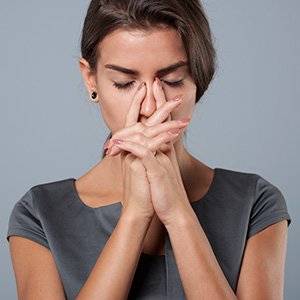 What stress is and how it affects you and others
How stress can have both beneficial and harmful effects
How to manage negative stress emotions of anxiety and worry
How to replace negative emotional responses with positive reactions
How to develop healthy physical responses to stressful situations
How to handle difficult and stressful work conditions
Train yourself to take stress in your stride
Learn proven techniques from expert trainers
Learn in a friendly and relaxed atmosphere with people who are facing similar situations as you.
The course content was exceptionally good. Very informative, lots of useful skills: right box, wrong box, success formulae, etc. The trainer's presentation was perfect!
Customer Reviews
Make an Enquiry
X
If you feel you would like to attend but cannot yet commit to a secured booking, you can express your interest here.
Stress Management Training
A certain level of stress can be good for you, as stress stimulates a positive response which can lead to faster progress. But too much stress can be bad for you, because too much stress can lead to feelings of burn-out and mental meltdown. This course is about avoiding the negative effects of stress and learning how to harness its positive power.
Stress Management Training - Course Overview
Every day, your staff work with customers, suppliers and colleagues.
They do this by giving them the best service and information possible.
Inevitably, some things don't go according to plan, and your staff need to be able to manage both the technical and emotional aspects of the situation.
In such situations, we need to manage our stress reactions and negative emotions such as anger, upset and avoidance (evasion), and we need to ensure that we deal with all situations in a calm, rational and professional manner.
This training is about how to manage stress and negative emotions, (both yours and the other person's emotions) so that you can get the best result possible.
This is a brief overview of the content covered in the one-day course
For a more in-depth course outline click:
Morning -
Raising awareness of the effects of stress
What is stress?

Mental stress
Emotional stress
Physical stress
Relationship stress
Work stress

How to handle your own stress response
How to manage the content of your mind
How to manage the content of your conversation
How to eliminate destructive emotional responses
How to ensure your physiological responses are healthy and constructive
Don't physically and emotionally burn yourself out
Afternoon -
How to manage difficult people in stressful situations
Learn the six-step method of handling stressful conversations
What to do when:
You feel overwhelmed
When you have a problem-situation you cannot avoid
When you are operating to tight-deadlines
When you are using your imagination to create "images of failure"
When you are faced with a sudden change of circumstances, that throws your plans out the window
When you find yourself in conflict with a strong, intelligent, but difficult person
Final action planning and close
The course was detailed, clear and very useful. Well presented. Useful, enjoyable and always a lot of energy. The trainer's presentation was clear with good explanations. Overall an excellent course which I will recommend to other managers.
Customer Reviews
In-House Training Course Pricing and Proposal
This course is available from just £1,950 +VAT per day as a bespoke in-house group training course in the UK and worldwide.
It has been designed to provide a similar experience to our open courses, however we can tailor the content to fit your specific needs. In-House Group training costs from just £1,950 +VAT per day (international training price varies). Plus, hotel accommodation for trainer if necessary. (Premier Inn type: not the Hilton!)
This price includes:
Quality training delivered by an experienced trainer
Full days training
Full colour course handbook
Preparation work
Travel costs and time
Written action plan to take away
Access to our post course portal
Access to our on-line leadership and management decision matrix templates and tools
Plus three months FREE telephone coaching to answer any on-going questions
In-House Proposal Document
Download the in-house training proposal document
Contact Us Today
Please call us on +44 (0)20 3856 3037 to discuss your requirements for the in-house training course.
If you want to know more about any other Management Training Courses, or their suitability for you or a colleague, call us on +44 (0)20 3856 3037.
Training course content was far more in depth than I imagined and a change to other courses I have been on, which I would say brushed over things compared to the structured detail of this course. The trainer delivered well with good visual aid demonstrations which stuck in my mind well.
Customer Reviews