Make an Enquiry
X
If you feel you would like to attend but cannot yet commit to a secured booking, you can express your interest here.
Email this page to your Manager
X
If you are reading this page with the intention of attending the course, then you may need to 'put forward a case' to a manager who makes the final decision.
So, you may find it beneficial to give your manager this webpage, which will give all the information needed to make the right decision.
To do this, please enter the manager's email address below and.. take me to your leader!



* Just so you know, we'll add your details to our records.
Dubai Leadership and Management Training Course Outline
This powerful 2-day Dubai leadership and management training course contains brand new methods that you have never seen before. This course is designed to give you special methods to enable you to get the best from yourself and the rest of the team.
Available as an In-House Course
I thought the course content was thought-provoking. A lot of the content seemed obvious and common sense once it was delivered, but I hadn't been doing it or was doing it 'wrong' at work and home. The trainer provided really good simple models that made it easier to remember. He had a really good, enthusiastic and credible style and was easy to listen to.
Customer Reviews
Dubai Leadership and Management Training - Day One - AM
Introductions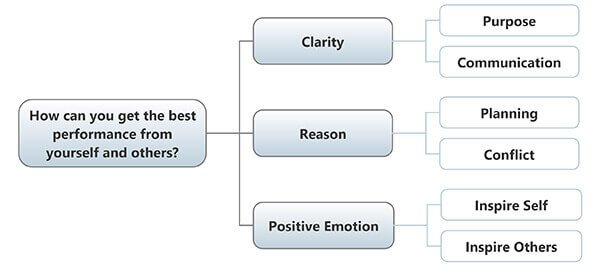 Introduction: The six key skills of leadership.
The six most important leadership-management skills sets.
Clear goals.
Clear communication.
Rational planning
Rational conflict management.
Inspire yourself.
Inspire others.
How do you get the best from yourself and others?
Answer: Develop these six leadership-management abilities; the ability to:
Set and achieve your goals.
Communicate with more clarity, confidence and persuasiveness.
Properly plan, prioritise, prepare and delegate your work.
Properly manage difficult personalities and conflict situations
Motivate and inspire yourself so that you feel strong and confident even during tough times.
Learn to motivate and inspire others and create a productive work-atmosphere.
Let us take each of these leadership-management abilities in turn.
The Primary leadership and management is become a goal focused individual
Goal Focused people focus on the goal until it is achieved
Perfect your ability to communicate your goals
Set the goal using the Eight Part SMART method
Decide how you want other to perceive you, and act accordingly
Notes then practice exercises.
The second quality of leadership and management is clear communication.
Learn how to communicate with clarity
Leadership requires accurate language.
You need clear explanations of your most important ideas
Clarity is a virtue. Vagueness is a vice
Speak about what you can do, not what you cannot do
Ask the right questions to gather the most information
Don't give negative commands: Give positive commands!
Practical exercises for the delegates to learn new skills
Summary and actions
Dubai Leadership and Management Training - Day One - PM
Conflict Management Training
Conflict is inevitable because people disagree.
Mishandled conflict situations can quickly become very costly.
Therefore, it is important to handle conflict quickly.
You need to develop excellent skills as a conflict manager.
Use reason and logic to resolve conflict; not emotions such as anger or upset.
Know when to compromise and when to stand firm
Proper conflict management requires that you: -
Protect their pride or "self-concept"
Tell them exactly what is wrong in factual, non-emotional terms
Tell them the corrective action
Be objective and specific, not emotional and opinionated
Distinguish between reasons and excuses and have a different policy for each
Get the timing right
Get your body language right
Get your voice tones right
Ten tips for constructive conflict management
Leadership Training Summary
Practical exercises for the delegates to learn skills
Summary of day one
The course content was very interesting, informative and certainly made me question some of my behaviours and actions. It was interactive which ensured my interest was held for the duration. The trainer's presentation was excellent - the perfect balance between theory, group participation and personal insight and experience. Many thanks.
Customer Reviews
Dubai Leadership and Management Training - Day Two - AM
Productive Zone - Higher value, not yet deadline driven, The key zone.
Crisis Zone - Higher value, Higher deadline pressure, Crisis management. Fruitless Zone - Lower value, Gossip, Office politics, Pity parties. Busy Zone - Lower value, But deadline driven, Busy but non-productive.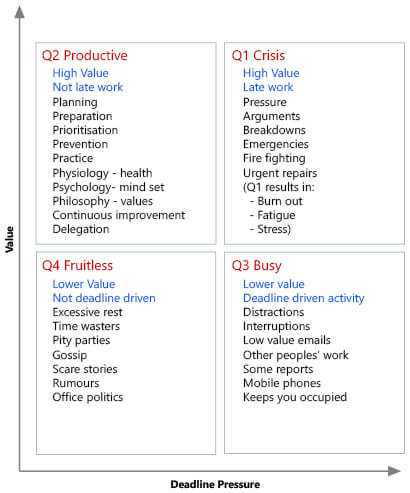 Time management training
Ask yourself: What is the most VALUABLE use of your time, right now?
Use the two principles of "deadline pressure" and "value" as key indicators.
Q1 Crisis zone
Q2 Productive zone
Q3 Busy zone
Q4 Fruitless zone
Distinguish between being "Busy" and being "Productive"
Handling the three time wasters S.O.S.
S = Self – Own bad habits
O = Others - Other people's bad habits
S = Systems- Inefficient work systems
How can you improve your own habits, other people and poor systems so that they don't waste your time?
Delegation- Maybe you can delegate your way out of trouble.
Good reasons to delegate
Bad reasons to delegate
How to delegate- Use the 8 Part SMART model.
Why people who should delegate – often don't delegate
Prioritisation: Put things into the correct order of importance.
Manage your priorities by means of a decision matrix.
Answer the question: What is the most valuable use of my time right now?
The 80/20 principle and how you can use it in time management.
The Pareto time management principle states that 80% of the value comes from 20% of the causes.
80% of the value of the interruption will be in 20% or less of what they say.
Manage the interruption using the "Pareto question"
How to manage incoming emails
We will discuss how you can get the best from emails. Emails can be a distraction. How to minimise the problem.
Practical exercises for the delegates to learn skills
Dubai Leadership and Management Training - Day Two - PM
Positive mental attitude training and how it affects tangible results.
Your attitude affects your results.
Leadership and management requires that you are able create and sustain a positive mental attitude in yourself, the team and your customers.
Emotional management
How to deal with negative emotions: Fear, anger, or anxiousness.
How to generate positive emotions: Enthusiasm, confidence, optimism and energy.
Fix your mind onto the present moment and onto your goals and - mentally - look forwards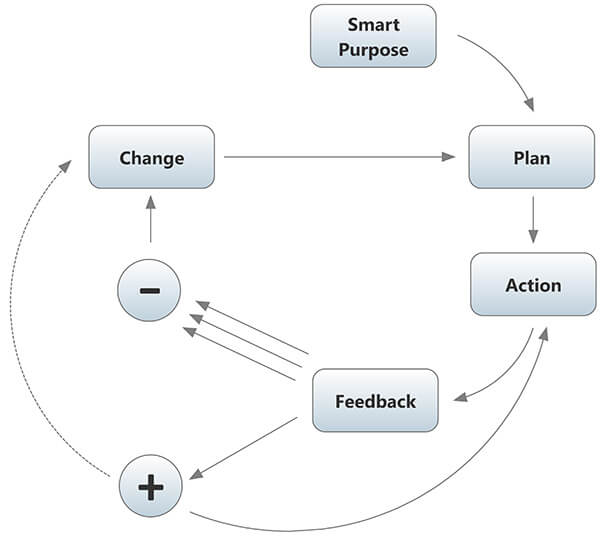 The self-fulfilling prophecy
Control the content of your mind
Control the content of your conversation
Control the content of their conversation
How to generate more energy
Energy is defined as the capacity to do work
Some people don't have sufficient energy to properly do their work.
How to generate more energy.
The EDISON success formula
All successful action can be described by the following five concepts: Purpose, Plan, Action, Feedback, Change.
Purpose: is the goal
Plan: is how you intend to achieve the goal
Action: is the implementation of the plan
Feedback: is the results you obtain from your actions
Change: is the adjustment in the plans and actions, based on the feedback results you are getting
Negative feedback is part of the success formula.
But negative feedback should be seen as constructive criticism.
There are differences between:
Negative feedback
Derogatory insult
In order to inspire others, get them hooked on the above five-part success formula.
Know your outcome
Formulate your best plan
Take action
Gather feedback. Both positive and negative
Make progress by continually adapting and evolving
Recognise that the success formula is a continuous process
Failure formula is the opposite formula
Indecision or unclear targets
No written plan - wing it
Procrastination - put it off
Become disheartened in the face of set-backs and disappointments
Stand still. Practical exercises for the delegates to learn skills
Leadership Training - Final Summary
How will this management training help you to get the best from yourself and others?
Actions / Feedback / Close
This course was not my choice, my company put me on it, so I was cynic! The course changed my view and I realised why I had been asked to attend. I took away a lot of positives from the course which I will take forward in my work and personal life. The trainer's presentation was fab, very positive and kept you at ease.
Customer Reviews