What are the Top Five Leadership Skills?
What are the five top leadership skills?
Your organisation needs great leaders. If you have great leaders, you will have a tremendous future.
Why not step-up and be a great leader? You can do it if you learn the top five leadership skills.
Leaders are different. They concentrate on developing five main skills. These are:
1. Leaders think about their goals, all day long
Non-leaders don't think about their goals, because they don't have any.
Instead, non-leaders think mostly about entertainment: music, films, shows, YouTube, chat rooms, Facebook. But they don't think about their goals.
Leaders think all day about their goals, and how to get them.
If you want to be a leader, skip the trash, and instead, focus on getting your goals.
2. Leaders have self-confidence
Great leaders tend to have a high degree of self-confidence.
Winners win because they think they can win.
If you don't think you can win, then you won't make the efforts needed to succeed.
You need to think big before you can get a big win.
If you want to be a leader, practice the art of thinking you can do it.
3. Leaders surround themselves with great people
All leaders rely on the talents of the team. Leaders surround themselves with talent, and they make use of the ideas, brains and brawn of others to get the job done.
The role of leader can be compared to the role of the conductor of an orchestra. The conductor does not play an instrument. He/she orchestrates the efforts of others into something tremendous.
If you want to be a leader, stop trying to do it all, and instead, orchestrate the efforts of others to get the job done in the best way possible.
4. Leaders are learners. Leaders love to learn
Mostly, they learn from experience. They learn from failure. They learn from success. They learn from studying books and other people who they consider great.
Leaders always go to bed smarter than when they got up.
Non-leaders don't like to learn. They don't like to study. They don't like to change. They would rather learn the words of a rap song than the words of a sales script. So the non-leaders are always in trouble.
Some people are forging ahead of the others because some people love to learn.
Every day, in every way, the leaders are trying to get better.
Develop a love for learning.
5. Leaders learn to speak in "Power talk"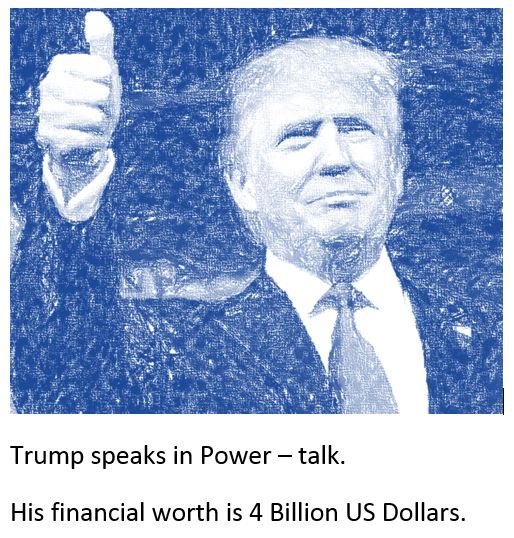 The language of leadership has a unique pattern. The pattern has a name; Power talk.
When they speak, leaders use Power talk.
Power-talk is made of:
Short words.
Short sentences.
And placed at the end of many sentences is a power word.
A Power word is an emotionally charged word, that gives your sentence more impact.
Power talk is upbeat and optimistic.
If you look at the way this text is written, you'll soon get the gist of "Power talk".
To be a leader
Develop these five, powerful leadership skills.
All day long; think about your goals.
Believe in yourself. Have more self-confidence.
Surround yourself with great people.
Develop a love for learning.
Learn to speak "Power talk".
Do this and your future will be tremendous.
Blogs by Email
Do you want to receive an email whenever we post a new blog? The blogs contain article 5-10 minutes long - ideal for reading during your coffee break!
Further Reading in Leadership and Management