Do you Have a Positive Attitude?
Do You Have a Positive Mental Attitude?
Your attitude affects everything else about you, so training yourself to develop a more positive mental attitude is the best thing you can do.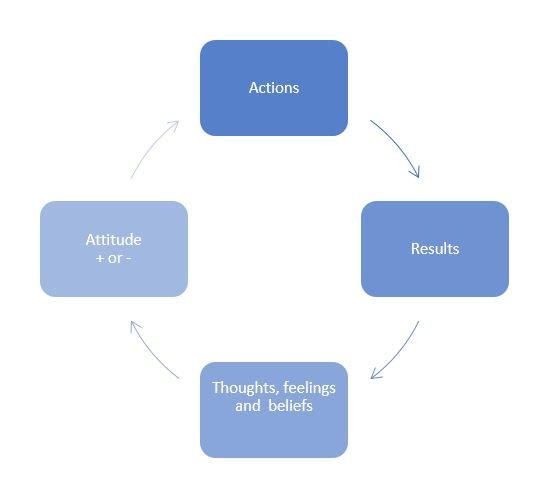 Your mental attitude affects how you feel at any given moment; either positive or negative.
Your attitude affects your decisions, it affects your facial expression, your body language, your voice tone, your verbal communication, and your reactions to other people and outside events.
The ability to create and sustain a positive mental attitude, underpins all achievement.
A positive mental attitude is a set of thoughts, feelings, and beliefs that causes a person to respond positively to negative conditions, and thus to make the best of all situations.
Positive attitude is necessary because everyone must face setbacks, criticisms and defeats. Too many people allow their defeats to justify a negative attitude, which becomes the real cause of their failure.
Positive mental attitude is the ability to remain positive, especially during tough times.
You use PMA to transform criticism, setbacks and defeats into a source of feedback information, which will improve your chances of success, the next time you try.
Positive people always comeback stronger with an improved plan.
They never give up; they keep improving and therefore, they ultimately succeed at whatever task they put their mind to.
The ability to create and sustain a positive attitude is not innate. It is not genetic. It is learned behaviour. Some people learned it when they are kids. Most people don't.
Many people have learned to be too fearful and pessimistic and to lack self-confidence.
Many people would benefit from learning how to create and sustain a more resilient, positive and determined attitude.
An attitude that will interpret setbacks as "stepping stones", and problems as "information that will inform our next progressive change".
Positive mental attitude training is the best training you can do, because it affects everything else about you.
Blogs by Email
Do you want to receive an email whenever we post a new blog? The blogs contain article 5-10 minutes long - ideal for reading during your coffee break!
Further Reading in Motivation